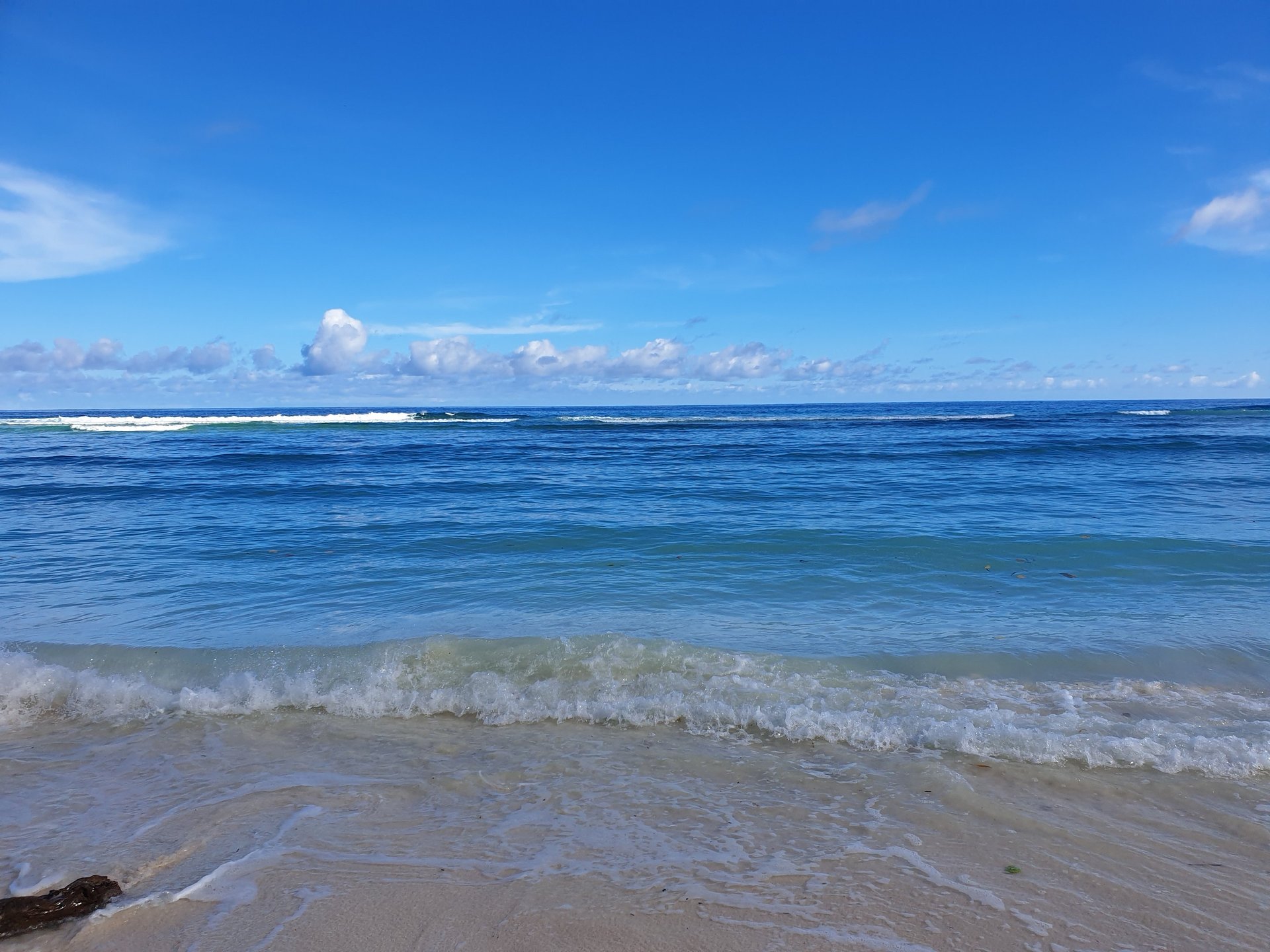 Blue Prosperity Micronesia Program
Blue Prosperity Micronesia (BPM) is a partnership between the Federated States of Micronesia (FSM) Government and the Blue Prosperity Coalition to support the sustainable growth of marine resources in the FSM. The program is government-led and sets out to optimize ocean uses, protect 30% of the FSM's waters, strengthen fisheries management, and support the development of marine industries. Together, the program partners will develop and legally adopt a marine spatial plan, develop a blue economy plan, and improve sustainable fisheries management.
Countries: Federated States of Micronesia Impact Area: Conservation, Climate Resilience Partners: Government of the Federated States of Micronesia, Chuuk State Government, Kosrae State Government, Pohnpei State Government, Micronesia Conservation Trust, Waitt Institute, National Geographic Pristine Seas Oceans5
Funding Source: Waitt Institute
Project Duration: 2019 to 2025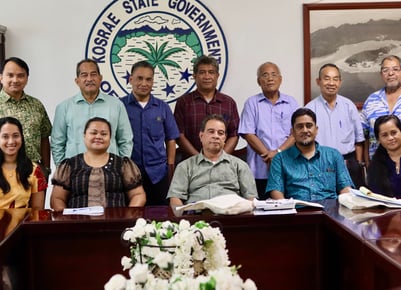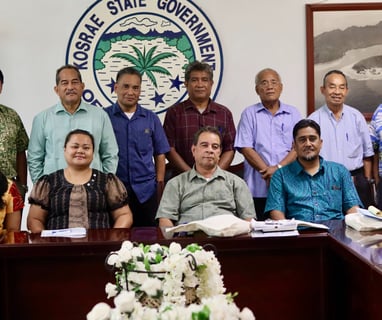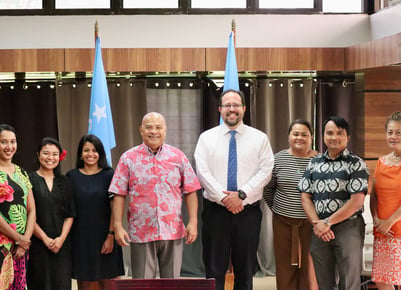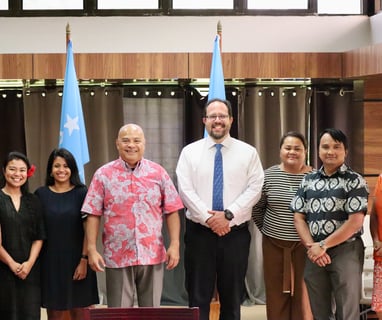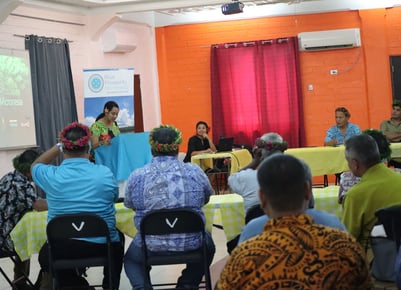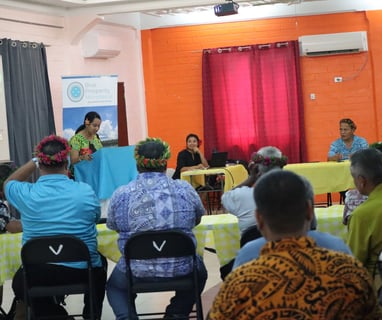 FSM consultation with Kosrae State Government partners regarding Offshore MSP Bill.
From left to right: Yolanda J. Mori (BPM Coordinator), Nicole Yamase (BPM Science Advisor), Zara Currimjee (Waitt Institute partner), David W. Panuelo (President of the FSM), Pablo Granados (Waitt Institute partner), Elina Akinaga (Secretary of Department of Resources & Development), Leonito Bacalando Jr. (Attorney General), Jane Chigiyal (Chief of Staff)
Yolanda J. Mori presenting to APIL members