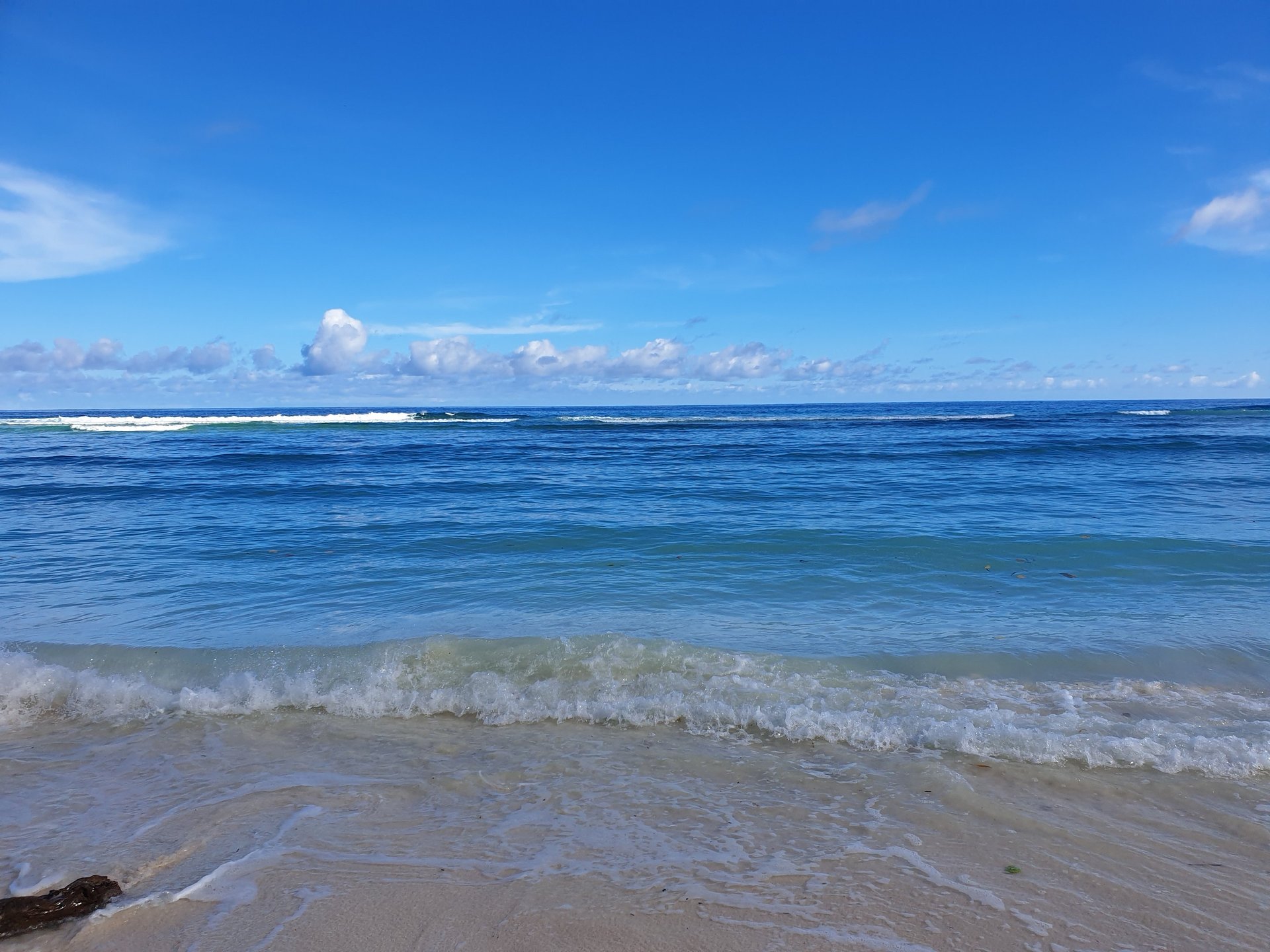 Entrepreneurs Restore Both Fisheries and Local Economies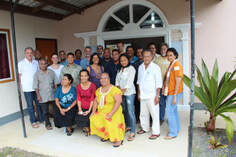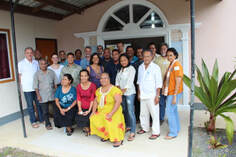 The Fish 2.0 business competition held a workshop for entrepreneurs from the Federated States of Micronesia (FSM), the Marshall Islands, Palau, Guam and Saipan. The workshop was held in Pohnpei with the support of the Micronesia Conservation Trust, IdEA and the David and Lucile Packard Foundation.
Before we went, some colleagues wondered whether there would be enough businesses from this region to warrant having a workshop at all. The 25 entrepreneurs who attended quickly alleviated these concerns.Participating businesses ranged from lobster and rabbit fish aquaculture, to rental equipment for local fishermen, to small-scale distributors who bring locally caught seafood to markets and restaurants in the region.
The challenges these business leaders face demonstrate how large-scale, foreign fishing offshore, coupled with declining nearshore reef fisheries, creates both the need and opportunity for sustainability-oriented business innovation.
More than 50% of the tuna the world eats comes from the many small islands in the Western Pacific. These fisheries earn hundreds of millions in U.S. dollars each year, but very little of that money returns to local communities: the fishing boats that operate here are usually from other places – China, Japan, and the mainland US, to name a few – and almost all of the tuna they catch is exported without any local processing or value-added operations.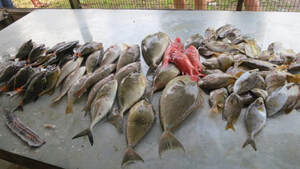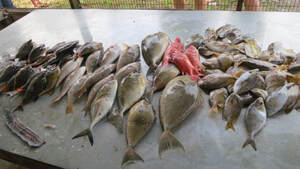 At the same time, nearshore reef fisheries are in decline, creating the ironic situation in which island communities surrounded by some of the most diverse and important fisheries in the world, have a hard time actually finding fish to eat. The pattern is one we see not just in the Pacific, but globally.
It looks like this: as nearshore fisheries decline and supply tightens, one expects prices to rise, but they do not. For example, the price of reef fish in the Micronesian market has remained at $1/pound for the past 20 years in spite of increases in fuel and other costs of fishing.
Local fishermen, struggling to feed their families, catch more and smaller fish to make ends meet, exacerbating the sustainability issues.
At our workshop, we met local entrepreneurs who are trying to break this cycle by designing businesses that help both local fisheries and community economies rebound. These businesses are improving storage, so fish can be kept and sold when demanded, developing value-added products like salted or smoked fish to attract new consumers, reducing waste and improving profits through better handling, employing solar power to improve margins, and creating local aquaculture projects to keep the volumes of fish in the market consistent.
Some examples from our event include:
Bernice Ngirkelau and Latii Palacios of Palau Aquatics. Palau Aquatics is a sister-company with the nonprofit, the Palau Women's Cooperative. Together, they train women in Palau to farm mangrove crabs and provide them with the gear to start their own small farms. The company then picks up harvested crabs from the women and packs and ships them to local and regional restaurants. They have a track record of success, bringing needed income to poor communities and empowering women.These are just a few examples of businesses and entrepreneurs that are growing in the Pacific and seeking investment to expand operations. By expanding, each of these ventures would provide jobs and additional income to community members, become drivers of sustainability in their communities, and help meet demands of overseas consumers for traceable, sustainably captured and farmed seafood.​
It is this kind of change, driven by business leaders that value environmental sustainability and social well-being, that has the potential to bring back nearshore fisheries and local fishing economies — not just in the Pacific but around the world.
We encourage more Pacific Island businesses as well as investors and experts interested in learning more about the region to join Fish 2.0. Please go to www.fish20.org before April to learn more and register!